Commercial Real Estate Rebound Moves Inland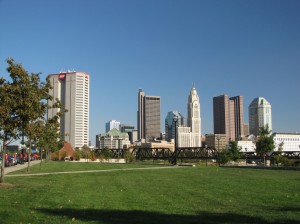 The free market performs its magic as values increase and cap rates fall in the hot coastal markets so buyers' interest is moving inland to markets with job growth and population growth.  We're seeing it now in Minneapolis, Denver and Dallas and should be shortly in Columbus, Ohio, Pittsburgh and Indianapolis.
Fourth quarter office prices climbed 33% in New York and 21% in DC from fourth quarter a year ago.  Many of the coastal markets are getting expensive enough that just doesn't make financial sense anymore so buyers are going for well leased, quality properties in quality markets such as Columbus, Ohio.
At the link for more from Bloomberg
Bloomberg News Property Buyers Expand Their View as Rebound Spreads