Android App for Loopnet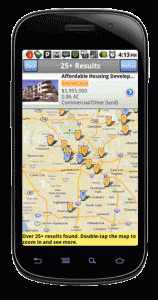 For those of us in this business who are Droid users welcome the introduction of the Droid app for loopnet, available in Market or the link below.
http://blog.loopnet.com/2011/07/introducing-loopnet-android-app.html
I've loaded it, but haven't used it much yet.  From what I can tell, it seems to work fine.