Warehouse Sector Continues to Strengthen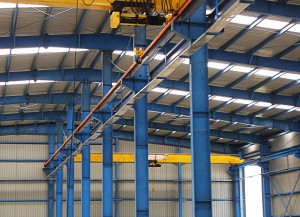 Top retail and office properties have been bid up over the last year to the point where it makes sense to find another commercial real estate alternative.  That possibly can be industrial where leasing has been healthy, but not to the point where it doesn't make sense anymore.  I think this sector is the next stop on the commercial real estate train.
Investors have been interested in large industrial properties in core markets such as Chicago with $2 billion year to date, San Francisco and Los Angeles with $1.6 billion each, Atlanta with $1.3 billion and Southern California's Inland Empire with $1.1 billion.
Plus, we have the same difficulty in industrial that we have in every other section – no construction financing so not much new coming out of the ground.  With a pipeline this empty it's sure to drive up prices on what's there.
CoStar News – Article – BRIGHT SPOT Investor Appetite For Warehouse Property Continues to Grow